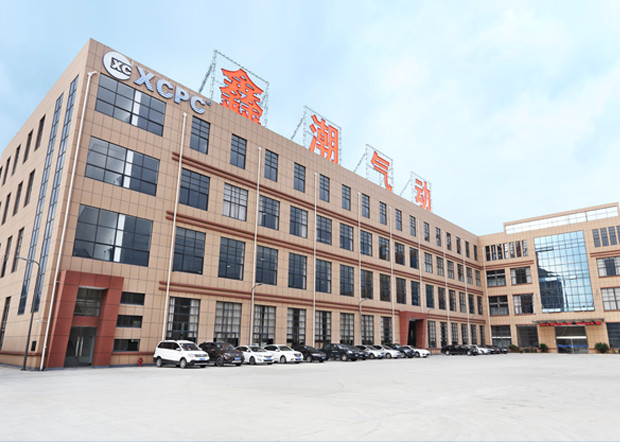 ESTABLISHED IN 1991
Ningbo Xinchao Automatization Component Co.,Ltd was established in 1991, is a high-tech company specialized in pneumatic components manufacturing.
At present, XCPChas become one of the biggest pneumatic components manufacturing and exporting company in China. Specialized in producing Pneumatic cylinder, solenoid valve, Air source treatment, Pneumatic fittings, PU/PE/NY tubes etc.
XCPC has bought more first-class CNC machining center, from United States, Japan, Italy and other foreign countries like high-speed automatic lathe, CNC machining,precision EDM, injection molding, stamping, die-castingand other various equipments. XCPC not only haveadvanced processing equipments, but also equipped with aconsummate testing facilities and strong technical support.Managed criterion in the production, quality, materialmanagement and so on, operates strictly according to thestandards and process of international quality system.
30% ARE PROFESSIONALS
The company has more than 300 employees, among them, 30% are professionals, the company has quality control Dept and R & D Dept.With the strong scientific and technological strength and rich professionalexperience. We can design, develop, and produce various kinds ofpneumatic components and complete sets of equipment by ourselves. WeContinue innovation, from product design to production, we improve better and better.
The key seal kits and magnet of products are imported fromGermany, Japan, Switzerland, Taiwan. Provide the customers with excellent performance products. Received recognition from customers come frommore than 60 countries and regions with the excellent products and goodservice. In domestic and abroad enjoy high Visibility.
ISO9001: 2000
XCPC has passed the ISO9001: 2000 international quality system certificationadvance in the pneumatic line, usecomputer network management system,first-class employee training center.
XCPC are moving to the the direction ofmodernization, Internationalization and Group.